Hier, 02H30  du matin heure tunisienne, les deux candidats américains Hilary Clinton et Donald Trump ont débattu sur la NBC , un débat où chacun des candidats se devait de présenter son programme et surtout rendre les coups  . Le débat a inspiré les internautes surtout les reniflements de Donald Trump ! 
Donald Trump interrupted Hillary Clinton more than 50 times during the debate. #debatenight #decision2016 https://t.co/WRecqmX0pD

— Hardball (@hardball) September 27, 2016
How many times did Donald Trump sniff during #DebateNight? pic.twitter.com/65OERwMoyK

— Hollywood Reporter (@THR) September 27, 2016
Hell yeah he definitely be off the powda. LOL RT @TrumpSniff: *cybersniff* pic.twitter.com/ZfqiqabCpW

— Ziggy: BootyLover (@OGBarryBonds) September 27, 2016
 Trump en parlant du piratage des emails du parti démocrate n'est pas convaincu. « C'est peut-être la Russie. Ça pourrait être la Chine. Ou quelqu'un de 200 kilos assis sur son lit », spécule-t-il.
Le témoignage de Miss univers 1996 fut un coup fatal pour Trump mais pas assez en vue des sondages 
@JoyAnnReid @angela_rye the Miss Universe He trashed pic.twitter.com/BusAGlaqtG

— EMRA (@Ruthimar) September 27, 2016
Les derniers sondages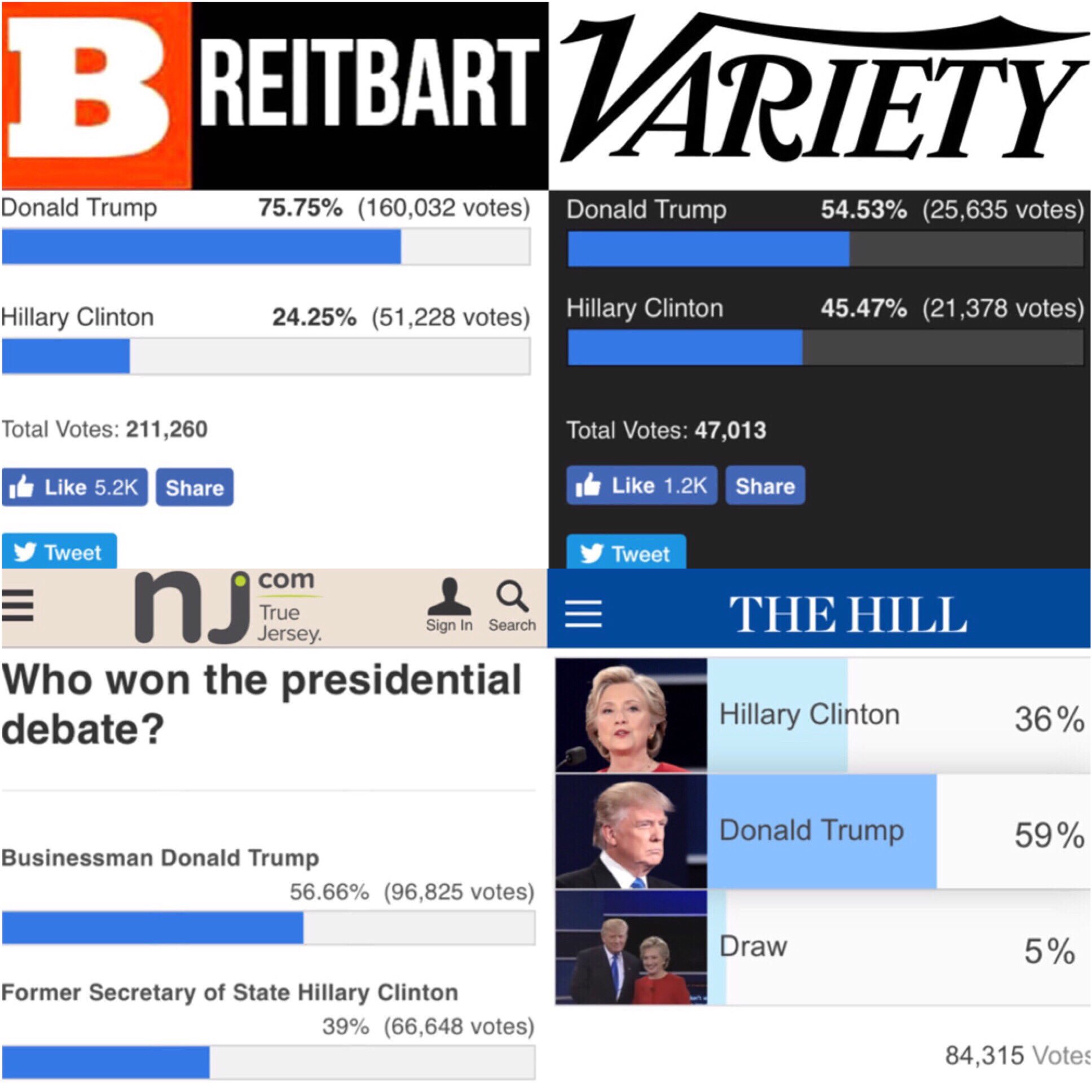 Facebook Comments